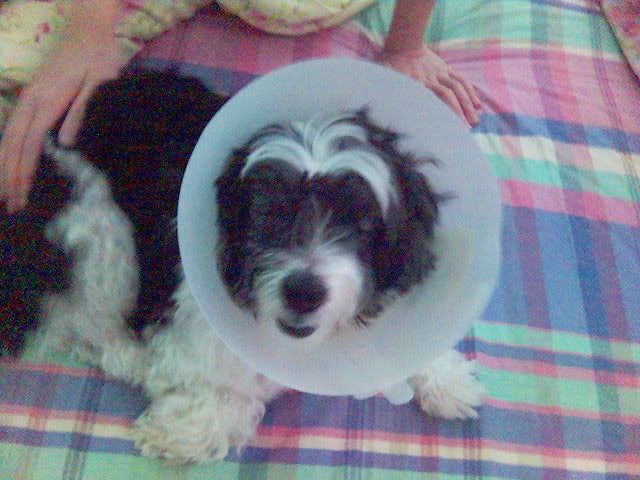 Nicky got injured on saturday and his eyelids were scratched. It was basically his fault cos he started antagonising the other dog. And of all other dogs, he choose a Golden Retreiver who is obviously bigger than him. So now he has to wear that cone around his head so that he doesn't meddle with his eyes. So take care ...
___________
Another picture of Nicky when he did not have that ricidulous cone on him (which, by the way, has been scrapping his neck and causing his neck to be red and sore).
Anyway, I like this picture and it is also my MSN pix (for now).